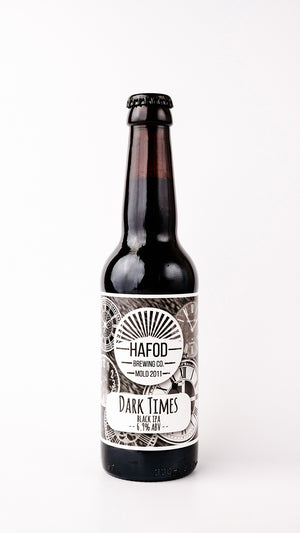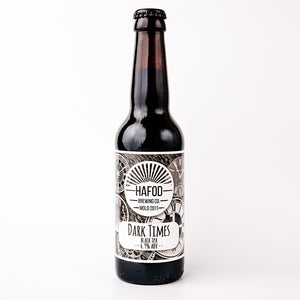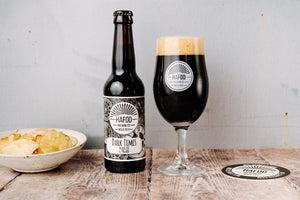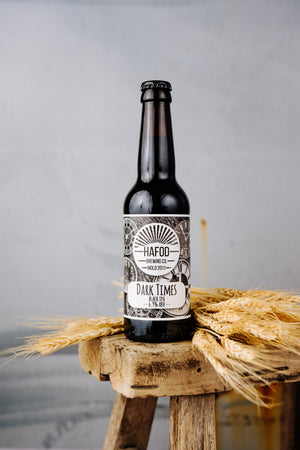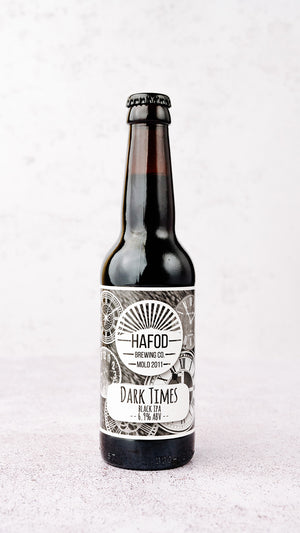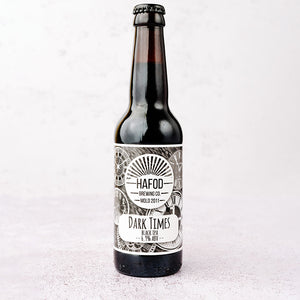 DARK TIMES 6.9% - 330ML BOTTLE
** Dark Times has a Best Before date of March 23. The beer is perfectly safe to drink but please be aware of the date when you make your selections **
Black IPA hopped with Simcoe.
Winner of a 1 star award at the Great Taste Awards 2021!
INGREDIENTS
Water, Malted Barley, Hops & Yeast

Contains Gluten from Barley
HISTORY
Dark Times is a deceptively drinkable black IPA. Black IPA was all the rage in 2015's craft beer world and has been making a comeback this year.
Dark Times has a smooth clean malt backbone with caramel flavours and a dry mouthfeel contrasting with the fruity & piney notes from the Simcoe hops. 
We've been making this beer on and off for around 5 years and it always gets a great reception. As we've been expanding our bottled beer range we thought it was time to dust it off and give the people what they've been waiting for.
The name actually comes from a speech at the start of Harry Potter & the Deathly Hallows. "These are dark times for the wizarding world..."
PACK OPTIONS:
12 PACK
12 X 330ml Bottles of Dark Times
11 PACK & SCHOONER
11 X 330ml Bottles of Dark Times plus a Hafod Club Glass